It's all about the experience
Luxury sailing
Experience the best of the Pacific Mexican coastline with a day or afternoon sail.
Whether you love snorkeling & paddle boarding, or if you just want to sit back and relax with a glass of your preferred wine and gourmet entrées, sailing is always an adventure for those driven by wanderlust.
Billowing in the wind
Sailing boats and catamarans can be an intimate experience for two or a party venue on the sea for groups.
Just let us know what you have in mind and we will create a special sailing getaway.
Marietas Islands
Let us arrange a private excursion to explore the Marietas Islands unique ecosystem, and don't miss the opportunity to take a walk on the iconic Lover's Beach, also known as "The Hidden Beach".
Discover hidden paradises
Swim through cave formations and rock archways, admiring this extraordinary spot and more than 100 species of unique birds and fish that call these islands home.
Scuba diving & snorkeling
The unmeasurable richness of the Pacific Ocean's undersea life always has a mesmerizing and hypnotic effect on those who enjoy the peaceful pace of underwater activities.
Explore the undersea world
Whether this is your first time snorkeling or you are a certified scuba diver, we can schedule lessons and guided tours to the Marietas Islands, Marías Islands and many other crystal clear water destinations.
Our Concierge will help you plan exciting undersea adventures for you and your friends.
Whale watching
From mid-December to the end of March, the bay around Punta Mita offers some of the world's most spectacular Humpback Whale watching opportunities anywhere, during their annual migration from the cold waters of Alaska.
Wildlife encounters
Our boats are the only ones directed by light aircrafts, which gives us unique whale watching opportunities. Don't miss the chance to experience a once-in-a-lifetime moment with these magnificent mammals.
Let our Concierge arrange your private excursion to admire the Pacific Ocean's marine wild life.
Swimming with dolphins
There's something endearing about dolphins that speaks to our soul and warms our hearts. Perhaps that's why so many people dream of swimming with a dolphin one day. That day has come!
Emotional connections
We can create custom programs, from the sweetest encounter for the little ones to the most extreme experience where you can dive down and swim along side the dolphins.
Just let our Concierge know what you would like to try and we will design a unique activity for you and your group.
Yachting the Bay
Whether you seek admiring palm-fringed beaches, visiting fishermen villages, relaxing on board, or snorkeling in sparkling blue waters we will make sure to tailor-made this yacht cruise according to your wishes and desires.
Go beyond…!
Explore, enjoy and discover local culture and beautiful nature in this amazing outdoor experience.
Our Concierge will be glad to plan a day of pure wanderlust and fun for you and your friends under the sun.
Surfing lessons
Traveling with kids or teenagers? One of the funniest activities around is taking surfing lessons. Give them the chance to learn a hobby they will enjoy for years to come!
Just 5 minutes away from Casa Koko, the group will board a speed boat at Punta Mita's pier that will take them to La Lancha beach, the perfect spot for beginners.
From sand to stand
The group will get an introduction to surfing while still on the beach. Once everyone has the basics down, the group will paddle out into the gentle waves and catch that exciting first wave!
Let our Concierge know their skill level and he will arrange for proper equipment and transportation to the best of Mexico's Pacific West Coast locations.
Sayulita Escape
Known for it surfing, shopping and cool, hippy-chic vibe, a visit to this town is a great way to discover the laid back Mexican beach lifestyle. On this private tour you'll drive to Sayulita in fun off-road vehicles and explore the backroads of Punta Mita.
Adrenaline fueled adventure
Your guide will lead you out of the Punta Mita area on some beautiful backroads as you head north toward Sayulita. We'll break off the main road and explore a river-bed road down toward an isolated beach, passing farms and fields along the way.
Adrenaline Rush
Conquer the water, the air and the earth with Adrenaline Rush! Get your heart pumping pure adrenaline with this 3.5 hour exhilarating adventure.
Start by getting dusty as you blaze a trail up and down steep off-road hills and creeks on powerful Polaris RZR UTVs!
Thrill on land and sea
Jump into our incredibly fast Jet Boat, Thriller, and feel the speed of 450 HP, twin-turbo jet boat in this breathtaking spin in the Punta Mita surroundings.
And, to close on a high note -literally! soar high above the water and enjoy amazing views in our tandem Parasailing. Don't miss out!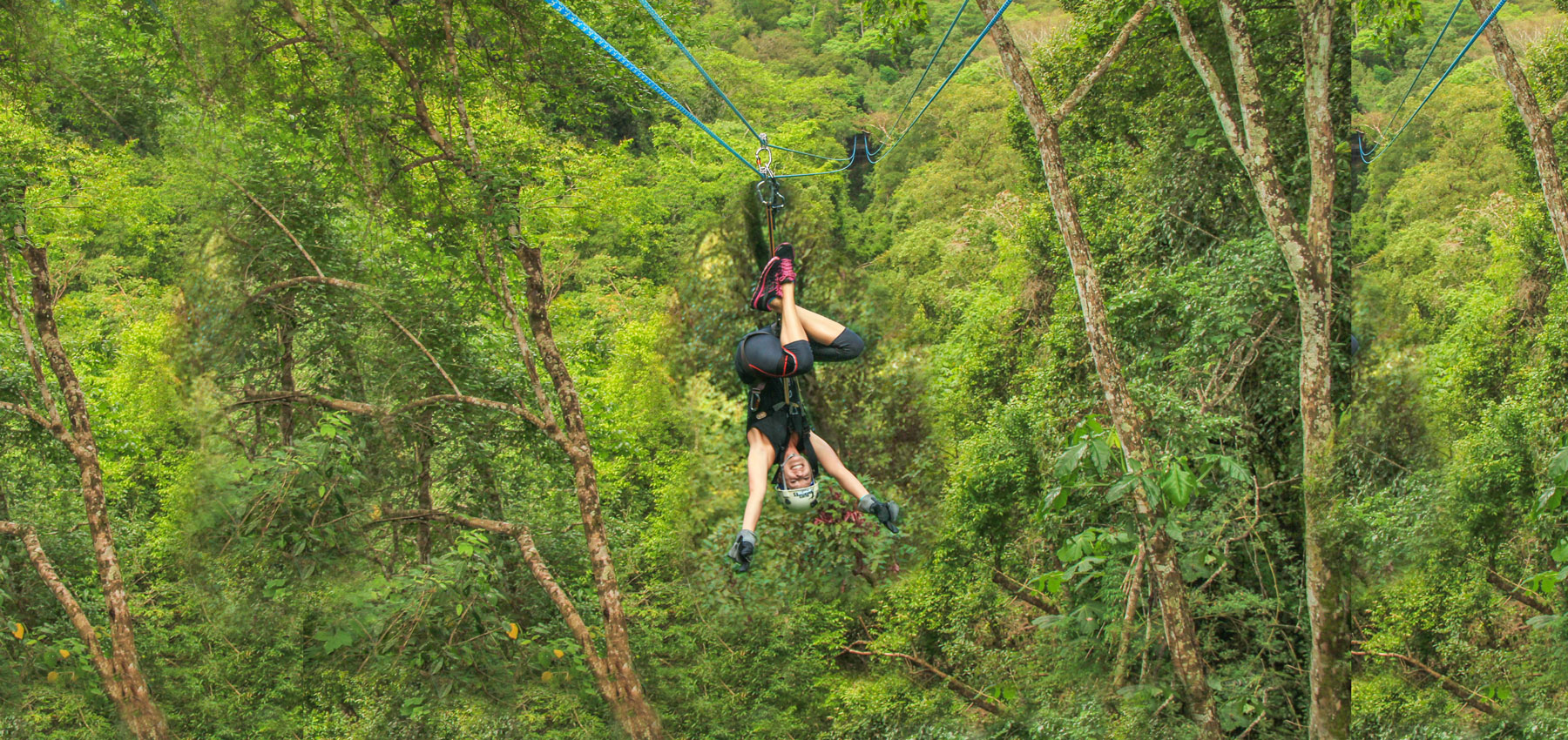 Outdoor parks
In search of thrilling adventures? Experience an adrenaline rush speeding along Mexicos' longest zip line, rappelling beside crashing waterfalls or climbing trees in the middle of the lush tropical jungle.
Thrilling experiences & adrenaline
No matter if you prefer the excitement of treetop canopy lines, off-roading on a 4x4, the fastest speed boats, steep hillside waterslides - or all of them in the same adventure! We can design a custom-made adventure to suite your style, all with the highest in safety standards.
Sayulita & San Pancho
Sayulita & San Pancho may be the epitome of Mexican casual surf culture, but they are also home of the most sophisticated hippie-chic lifestyle.
Walking by its boutiques you will find elegant, refined handcrafted jewelry, clothing and decorative pieces, showing influences from Asia and Europe, as well as traditional Mexico and Latin America.
Going into hippie-chic style
Take time to enjoy its local art that re-imagine the icons of Mexican history, religious iconography and imagery of the Huichol pantheon in beadwork or yarn; or savour the most indulgent treats at organic cacao shops.
Our Concierge will chart a tour to visit these nearby cool towns and take home a piece or two of its captivating bohemian style.
José Cuervo distillery
Discover the ancient production process of tequila in its birth town: Tequila, Jalisco. A 45-minute private flight will take you to the heart of Mexico's national spirit.
Discover tequila's birthplace
On your visit you will see the town's 18th century church, the National Museum of Tequila and tour inside José Cuervo® 200-year-old distillery where you'll learn about the tequila-making process and sample different varieties of the spirit, all surrounded by the greenish blue fields of agave.
Tlaquepaque & Tonalá
A short 45-minute private flight will take you to two of the most recognized artisan towns in Mexico: Tlaquepaque & Tonalá (both close to Guadalajara, the state capital of Jalisco).
If you are one of those who appreciate local handicrafts, this shopping tour will be an amazing way to spend your day and take a piece of Mexico back home.
Colorful handicrafts & local treasures
Tlaquepaque & Tonalá have become important up-market boutique arts & crafts centers with trendy shops and restaurants lining colonial-style streets and alleyways, plazas and gardens.
The towns specialize on colorful ceramics, bronze sculpture, wooden furniture, paper-mâché, blown glass and embroidered cloth, however you can find also arts and crafts from all over Mexico.